By Jason Carrillo
Edited by Claudia Loayza
This June, the Utah Division of Multicultural Affairs (MCA) excitedly hosted a Community Reception Breakfast in celebration of its 10 year anniversary! We took this time as an opportunity to not only reflect on the past decade's milestones and achievements, but also to honor our community partners who have passionately worked to create a more equitable and inclusive Utah.
To open the event, a beautiful prelude was provided by local musician, Aisha Zuiter, who customized a cello medley just for this event. This was followed by Governor Spencer Cox through a video message congratulating MCA and affirming their important role within state code. A touching and inspiring land acknowledgment from MCA's own Rozanna Benally-Sagg was provided before formal remarks were offered by Jill Love, executive director for the Utah Department of Cultural and Community Engagement. She read the official declaration from the Governor's Office and reflected on MCA's accomplishments, having been present for many growing moments for the division over the years. Setting the tone for vision and recognition, Multicultural Affairs' Director and Senior Advisor on Equity & Opportunity, Nubia Peña, finished with a passionate keynote, exploring our division's pillars, honoring past employees, and introducing strategies for our future.
---
"Multicultural Affairs has prioritized collaborating across state agencies and departments to strengthen relationships with diverse communities and help close service gaps for those who are historically underserved. The division has helped create opportunities where people are invited to celebrate differences, encouraged to find middle ground, and equipped to engage diverse Utahns to create a more welcoming state for all."

— Utah Governor Spencer J. Cox
---
MCA's team expanded on the specifics of those strategies, giving detailed recounts and plans for the existing and emerging programs, which include: commissions and committees, development & grants, community programs and engagements, curriculum and training, and youth leadership programs. We are excited to build on our past for a promising future of equity and opportunity in Utah. Reflect with us on this momentous occasion by reviewing our history and the community leaders that we've celebrated along the way!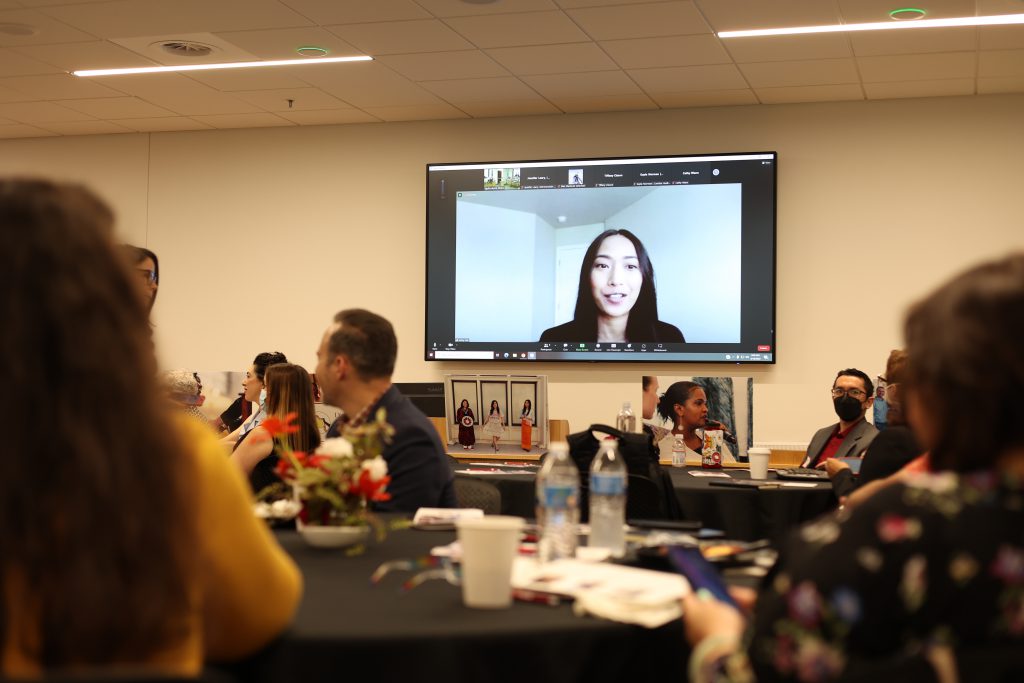 Our History & Pillars
The Utah Division of Multicultural Affairs was established through executive order in 2012 as the Utah Office of Multicultural Affairs.Through this, the state formally recognized the need to promote inclusion and equity, cultivate trust, and expand collaboration between state government and our growing multicultural communities. In 2019, the Utah legislature codified and renamed the office, solidifying its integral role into state law. Since 2012, MCA's staff capacity has grown by over 200% and has no plans of slowing down!
Since its primary strategic planning in 2019, MCA has been devoted to its foundational pillars of youth leadership, training resources & development, and community engagement. Utah's demographics are dramatically changing, so promoting greater understanding of equity, diversity, inclusion and access to leaders and partners in and beyond state government will go an incredibly long way. Racially, ethnically, and linguistically diverse populations significantly impact the economy, education, and way of life. By celebrating and cultivating diversity together, we can blossom into a thriving Utah for all.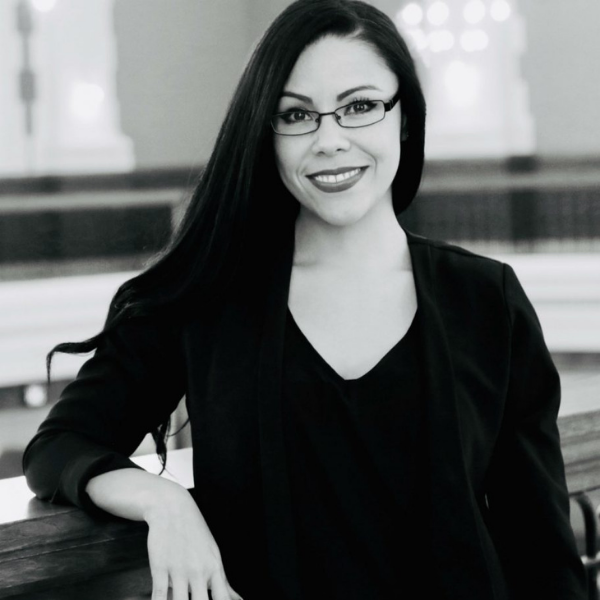 Director's 10 Year Message
"It has been a privilege to serve as the Director of MCA since 2019. I joined a remarkable team of talented, capable, and passionate professionals who are eager to expand our initiatives that seek to create greater inclusion across the state of Utah, and I am thrilled our MCA Family continues to grow. As we unroll our strategic plan for the coming years we look forward to expanding our efforts beyond our primary pillars: youth leadership and civic engagement, community outreach, training and capacity-building for state agencies and division partners to also include research and policy planning. Through a pandemic, emergency crisis, policy challenges and bridging divides, we are grateful that Utah is filled with changemakers that are invested in building an inclusive state through elevating the conversation, action, and outcomes around equity, diversity, inclusion, belonging, and access. May MCA's ten-year anniversary further ground us in the need to acknowledge the visionary efforts of those that came before us, build strategic partnerships, lean into this work with courage, and strive for a thriving Utah for all."
| Director Nubia Peña
Honoring Our Partners and Community Leaders
However MCA couldn't have achieved its accomplishments alone, only through the partnership and support of our local leaders, businesses, non-profits, and fellow government entities could our division achieve what it has so far. At the community reception, Lt. Governor Deidre Henderson facilitated an award ceremony with Director Nubia Peña in recognition of the contributions of community leaders who have helped make MCA's vision a reality. Our team is sincerely grateful to our partners and communities for their ongoing support of our mission!
Legacy Honorees – Community changemakers of various generations that have paved the way for equitable impact.
Dr. Forrest Crawford, Co-Founder – Utah Martin Luther King Jr. Human Rights Commission
Betty Sawyer, Co-Founder – Utah Martin Luther King Jr. Human Rights Commission
Rebecca Chavez Houck, Utah Multicultural Commission (Emeritus)
Maria Garciaz, Utah Multicultural Commission (Emeritus)
Pamela Atkinson, Utah Multicultural Commission & Service Recognition
Senator Jani Iwamoto, Lifetime Recognition of Service
Commissioner Leaders in Equity – Commissioners that have led the division to new heights.
Byron Russell, Uah Multicultural Commission
Ze Min Xiao, Utah Multicultural Commission
Emma E. Houston, Utah Martin Luther King Jr. Human Rights Commission (Previous Chair)
State Leaders in Equity – Leaders in state organizations that are advancing equity and inclusion in innovative ways.
Eric Tadehara, Utah Division of Substance Abuse and Mental Health
Eileen Barron & Angelo Papastamos, Utah Department of Transportation
Brett Peterson, Utah Division of Juvenile Justice Services
Learn more about our efforts, accomplishments and milestones by reviewing our MCA 10-Year Anniversary Brochure.