The Multicultural Advisory Committee of Utah's COVID-19 Response was convened on May 1st, 2020 by Governor Gary Herbert and continued by Governor Spencer Cox, to work in collaboration with existing campaigns and organizations to amplify efforts and alleviate the growing disparities faced by underserved communities due to the pandemic. The committee is a cross-section of racially and ethnically diverse leaders from state agencies, community-based organizations, nonprofits, faith-based organizations, healthcare leaders, education advocates and the private sector. Through strategy workgroups, members prioritized equity and inclusion strategies that mitigate disparities by filling gaps surrounding language access, food and housing insecurity, and equitable distribution of state resources including tests, masks and vaccines. This group had a targeted mission to respond to COVID-19 with equity and is now looking to operationalize its model practices into existing bodies, such as the Multicultural Commission, continuing the work of serving communities of opportunity. This is a multisector, shared responsibility, and because of this mindset, the following impacts emerged:
100,000+ Masks Distributed Through #AMaskforEveryUtahn Collaboration.

Over 100,000 masks were distributed to community organizations as a result of a partnership with the Governor's Office of Economic Opportunity and the Multicultural Advisory Committee.

$5.8 Million in Grants to Community-Based Organizations.

A collective partnership between the committee, the Utah Division of Multicultural Affairs, and the Utah Department of Cultural and Community Engagement organized the COVID-19 Racial Equity & Inclusion Grant, which dispensed over $4.8 million out to 126 front-line service organizations to maximize social service delivery. The group also launched the Multicultural Rural Mental Health grant program to invest over $1 million in mental health services over the next two years. The program will support nonprofit organizations that serve the mental and behavioral health of multicultural communities in rural Utah and that have a commitment to reduce the stigma and inequalities surrounding these topics. This program was made possible by Cambia Health Solutions.

30,000+ Reached via Virtual Platforms to Address Information Gaps.

Virtual town halls and discussions were hosted on social platforms to provide key information to over 30,000 people related to COVID-19 testing, grants, and vaccination. This was made possible through multimedia and news partners such as Telemundo Utah, Univision-24, and local radio stations.

Coordination of State's First Full-Spanish Press Briefings at the State Capitol.

At the height of the pandemic, the Latino/x population bore over 30% of the caseload, and this spurred the creation of a string of Spanish press briefings, hosted in partnership with the Governor's Office, to directly address community needs and encourage tactics to mitigate these staggering statistics. The format will be used as a template for future targeted communications.

800+ Community Members Vaccinated through Rancho Market Pop-Up Clinics.

A partnership was formed with the Rancho Markets organization under the direction of the Utah Division of Multicultural Affairs' COVID-19 Community Organizer, Cristina Diaz de Leon, to host pop-up vaccination clinics on-site. Since May of 2021, over 800 people and counting have been vaccinated and clinics continue to be held weekly.

Leavitt Partner Landscape of Health Disparities and Interventions to Address COVID-19 Health Disparities

The Advisory Committee partnered with the Leavitt Partners, a national health policy research group based in Utah, to draft a white paper to identify interventions to be implemented locally to address the inequities so that stakeholders—lawmakers, healthcare leaders, community-based organizations (CBOs), public health experts, and other partners—can work together in the short- and long-term.

Striving Towards Equity: Utah's Vaccine Distribution Plan

The Multicultural Advisory Committee assisted in gathering community input to inform a health guidance document entitled, Striving Towards Equity: Utah's COVID-19 Vaccine Distribution Roadmap. This roadmap, published by state health officials in partnership with multi-sectoral organizations, is a dynamic, living document that aims to outline a fair and equitable distribution of COVID-19 vaccines. Using the priorities listed in the roadmap, local officials and community groups are more equipped to advance fair opportunities for vaccination.

Utah Leads Together Plan Involvement

Utah Leads Together is a comprehensive task force plan to mitigate the economic consequences of COVID-19, led by Governor Gary Herbert and efforts continue under Governor Spencer Cox. The 3.0 and 4.0 versions heavily reference the Multicultural Advisory Committee's work and capture best practices to address the disproportionate effects on multicultural and underrepresented groups related to business and health equity.

Multicultural Emerging Leader Fellowship

The University of Utah, Hinckley Institute Hope Corps program, is a statewide effort to assist small businesses, nonprofits, and people of Utah by connecting students with internship and project opportunities. The Multicultural Advisory Committee, through the Utah Division of Multicultural Affairs, collaborated with the Hope Corps program to create the Multicultural Emerging Leader Fellowship experience to assist with COVID-19 efforts. The diverse fellows professionally staffed workgroups that provided innovative solutions to issues posed by the pandemic and that addressed concerns faced by historically underserved communities. Due to the success of the program, the division has extended the fellowship experience beyond public health recovery efforts and have institutionalized the recruitment of diverse emerging leaders for ongoing efforts.
Reflections from Committee Members and Leadership
As the state continues to address the far-reaching impacts of systemic inequities and bias on community health and wellbeing, it is pressing for organizations and leaders across the state to identify practices that will maximize a thriving environment for all. To position ourselves for success and learning in the future, it is important to take time to reflect and unpack.
---
"Be it audacious to say that never before in Utah's history have such professional, brilliant, and dedicated minds and hearts blended together to address the immediate life-saving needs of our multicultural communities, while paving the way for a lasting legacy of equity. The committee's consistent weekly and at times, daily efforts for over 16 months, leaves Utah a better place to feel respected and included. Utah became a place where public and private sector, and community volunteers could demonstrate the exceptional capacity to hold the government accountable and for the government to recognize and harness the phenomenal assets of our communities."
— Byron Russell, Co-Chair
---
"Elevate, coordinate, connect and accelerate were the four principles guiding the work of the Multicultural Advisory Committee to Utah's Covid-19 Response. We want to elevate best practices inspired by individual and collective achievement. We want to make sure that we coordinate an infrastructure for individuals and groups to work together. We connected state and private resources to our communities, and we accelerated existing resources to programs for the most significant impact. As I reflect on our collective accomplishment of the past 16+ months, this committee has done more than anticipated. We have developed a model that must continue."
— Ze Min Xiao, Co-Chair
---
"You don't know what you don't know. Each BIPOC community has a different way of consuming media, obtaining information and culture. Until you have community leaders at the table, you're just guessing at messaging and how to disseminate information. I am forever grateful Governor Cox created a safe-space structure with the Multicultural Advisory Committee and trusted our feedback. That kind of bold leadership saved 1,523 BIPOC lives with the first Ogden mobile COVID-19 clinics and inspired other communities to host mobile clinics. I look forward to the continued leadership, equity and sense of belonging the Division of Multicultural Affairs brings to the great state of Utah."
— Angel Castillo
---
"COVID-19 not only focused a light on the health disparities but magnified the lack of awareness and skill in communicating to vulnerable and underserved communities. The one size fits all communication method was painfully insufficient in relating the urgency needed to ensure all communities understood the harmful and deadly impact COVID-19 would cause. As a community, we must continue to develop and build upon the lessons learned using a lens of equity and inclusion as we communicate important messages to everyone. "
— Emma E. Houston
---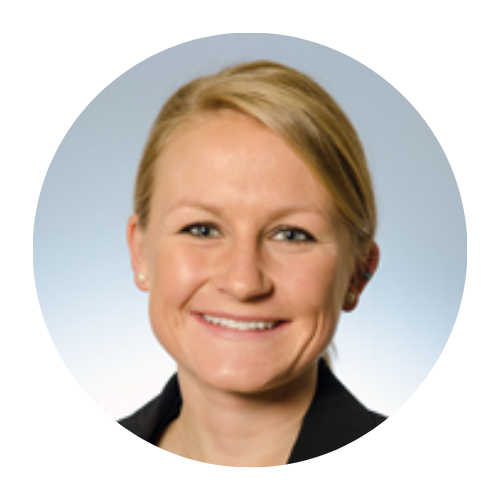 "The Multicultural Advisory Committee (MAC) has been instrumental in gathering community feedback and perspectives that have helped to shape our COVID-19 response and strategies. One specific example that comes to mind is the Vaccine Equity Listening session that the MAC facilitated, which allowed for crucial insight about the barriers to vaccine access and recommendations to reach diverse and underserved communities. The MAC provides a safe and empowering environment for community voices to be heard; these voices are fundamental for equitable and effective public health initiatives. "
— Tessa Acker
---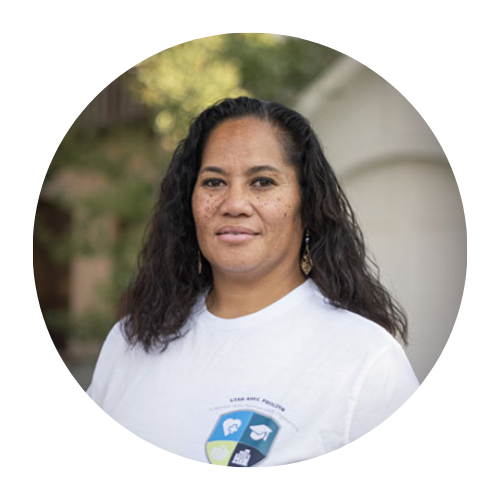 "The key lesson I have learned from my involvement in the Multicultural Advisory Committee is that representation is key but who is representing is even more key. Community engagement, voice and active participation must come from true members of the community. And value isn't given to them because they are at the table, it is given to them when they are empowered to be the change they are helping to create. MAC helped bring us to the table but also empowered us to feel value at the table. The future efforts of this work will only be successful if this continued partnership remains strong and we don't lose sight of why racism and inequities exist. There would be no need for "equity-based crisis responses" if there was equity for all."
— Oreta Tupola
Lessons Learned Based on Community Needs
The committee shares key lessons learned in addressing gaps during the pandemic to encourage further momentum, listening, learning, and collective action to proactively invest in a future where one's racial-ethnic identity no longer predicts how one fares in their health, wealth, education, and sociocultural outcomes.
Build Relationships of Trust Proactively
It is vitally important to build relationships of trust with communities and advocates before we are forced to do so when emergencies come. Good relationships are built upon communication from the beginning, not after decisions have been made. The Communications Workgroup mobilized grassroots communicators, radio stations, marketing and advertising agencies, and news media to share key information regarding COVID-19 testing and vaccination.
Consistent, Accessible, Culturally-Aware, & Non-Conflicting Messaging Changes Behaviour
Misinformation and myths surrounding testing, infection, and vaccination have been fueled by inconsistent messages and misguided voices. Through a partnership with the state's contracted media agency for COVID-19 response, the Communications Workgroup has advised on "myth-busting" campaigns and helped push out assets in a variety of languages and cultural contexts. Instructions on how to respond to emergencies should be consistent, appeal to the values of various communities, be language and literacy accessible, and avoid conflict that will confuse and instead build solidarity around effective solutions.
Communities Learn & Receive Information in Different Ways
Communities and people learn in different ways. Effective communications methods use as many mediums as possible to inform communities in need and always consider the "humanization" of the message so that it can be applied to local contexts. The Communications Workgroup has advocated for the use of printed, digital, and public broadcasting materials to reach communities that have and continue to experience heightened caseload and information gaps.
Embrace Community Members and Frontline Advocates as Experts in their Needs
Trust the community, first and foremost. From the onset, trusted community members must be engaged to establish best practices in communicating with populations that have largely faced language and literacy barriers due to limited English proficiency, digital divides, geographic inequities, and other limitations on clear communication.
Long-term solutions are required for an increasingly digital world.
As the pandemic heightened the digital divide, stop gap solutions temporarily provided relief for families but they are not sustainable outcomes unless continued digital equity efforts are prioritized. School districts converted buses and parking lots into WiFi hotspots requiring students to leave their homes to access broadband services. The federal government launched the Emergency Broadband Benefit program to provide eligible households with monthly discounts until funding is no longer available. While important solutions for the time being, a focus on long-term impact and sustainability is required.
Both urban and rural communities are impacted by the digital divide.
The digital divide is at times viewed through a lens of the haves and haves not. Simultaneous efforts to support unserved and underserved communities in both urban and rural spaces are needed as affordability issues and a lack of access to and adoption of broadband services affect both these populations.
Multicultural perspectives are needed to advance digital equity efforts.
As different populations are disproportionately impacted by the digital divide, convening a group of diverse individuals bolsters the progress and solutions of digital equity efforts. While communities may face similar issues, certain cultural nuances and relevancy may be missed if stakeholders are not representative of the broader community.
Addressing Inequities in Economic Stability Requires a Systemic Lens
Building generational wealth and stability has proved to be systematically more difficult for Black, Indigenous, and People of Color communities. This coupled with economic hardship from an unprecedented pandemic has placed communities at higher financial risk. To fully address the issues and impacts at hand, an understanding of the historical and systemic barriers to building wealth needs to be centered. The Economic Sustainability Workgroup led with this mindset and will continue to explore opportunities to elevate it.
Intersectional Initiatives Can Advance Opportunities at All Levels
The key pillars of business development, workforce development, and financial preparedness helped drive the work of the group and were informed by partners that were deeply involved in these sectors. Approaching economic sustainability from an intersectional perspective will allow for more transformative solutions to build opportunities at multiple levels.
Working Through Established, Trusted Business Leaders
Developing the start of a diversity supplier list was a step the group took to start building partnerships with trusted business leaders in multicultural communities. Establishing connections with those that have the legacy knowledge, community experience, and the networks to disseminate assistance information will prepare crisis responders to better serve underserved communities' business needs.
"First-Come-First-Serve" Frameworks Isolate Communities and Minimize Needs
A "first-come-first-serve" model, especially related to grants and financial support, can actually work against equitable crisis response as it compounds barriers that the most systemically disenfranchised communities face. Those with limited access to digital platforms, where most applications are now hosted, who may have the most need, may not be served because of this barrier. These frameworks need to be challenged because they can isolate communities from critical services. The Multicultural Advisory Committee as a whole has consulted with various business partners to address this cyclical barrier to effectively advance a recovery plan that benefits everyone by starting with those that have the highest need.
Collaboration and coordination between state and local government and community organizations is crucial.
During the height of the pandemic, positive changes were being made to the federal nutrition programs at a rapid pace, making it difficult to stay up to date. The Food Security Workgroup, through the participation of the Department of Workforce Services, was able to stay informed, which allowed all of us to do outreach to the communities. With the first round of Pandemic EBT implementation, it became clear that language barriers and lack of access to technology was a barrier for families to fill out the application.
No matter how hard we try, people will be left behind if we are not culturally inclusive.
Culturally relevant food needs to be available at food pantries and food access information needs to be available in multiple languages and not just online. Additionally, food pantry staff need to be trained on cultural awareness to better serve communities.These are all recommendations that have been expressed via community partnerships.
Being adaptable and flexible is vital.
Members of the Food Security Workgroup created the Food Choice Subcommittee, to focus the conversation on increasing the availability of culturally relevant food at food pantries and community-based organizations. The Utah Food Bank brought in several immigrant advocacy groups to discuss successes and challenges in the current emergency food assistance programming offered through network partners. Through these conversations, they identified a few areas for improvement. The Salt Lake County Mayor's Office for New Americans and the Utah Department of Health EPICC Program are also working with the Department of Nutrition and Integrative Physiology at the University of Utah to learn more about food choice and culturally relevant foods in pantries. A student is conducting a literature review and developing a pantry client preference survey.
Respond to Concerns in the "Addressing Health Disparities Among Racially & Culturally Diverse Populations in Utah During COVID-19" Leavitt Partners Report.
According to the Leavitt report, some gaps experienced early on included lack of and delay of vital information for racial, ethnic, and underrepresented communities to respond effectively to the pandemic. The common thread in these barriers was a failure to act proactively to address already identified and existing health disparities. With this, the Health Equity Workgroup proposes for future efforts to consider the recommendations enclosed in the report such as installing accountability measures that evaluate health disparities and advocating for a state racial equity plan to address disparities at their root causes. The full report can be found here.
A health equity mindset must lead crises responses now and into the future.
The foundation of a health equity mindset rests on addressing exacerbated disparities in context and fosters power building and sharing. In reflection, the Health Equity Workgroup asserts the importance of this mindset because it esteems change as a pathway to growth, opportunity, and progress.
HOUSING & SOCIAL SERVICES
---
We must be able to disaggregate data based on key equity-indicators to address disparities effectively.
The work to address disparities exacerbated by the pandemic must be data informed and that data must be disaggregated based on background identities (i.e., race, ethnicity) to place solutions and needs in context. The Housing & Social Services workgroup published a report on the connections of Utah's evictions to racial-ethnic communities that outlines this recommendation further.
There is immense value in bringing together housing experts to focus specifically on the needs of multicultural communities.
A strong collaborative effort to communicate shared visions and needs among housing experts and organizations can streamline strategies to better reach most impacted populations and increase access to critical resources. It is recommended that housing experts and organizations continue to collaborate and collectively advocate for policy solutions that assist those most in need and have limited options.
Planning Ahead by Documenting Best Practices and Opportunity Areas
The workgroup led in developing a survey to gather best practices and identify gaps among communication specialists, such as Public Information Officers. A focus group will also be conducted to engage crisis communications navigators who stepped into the role in community capacities, rather than organizational. Establishing a baseline understanding of current language access practices and their level of effectiveness will inform plans to improve statewide applications.
The Power of Interdivision Languages Access Partnerships
Understanding what is already being done to advance language access and literacy within different entities will avoid duplicating efforts. Creating partnerships and touchpoints across state, local, and grassroots organizations has proved to be powerful and effective in elevating gaps at multiple levels to create shared power.
Couple Communications & Language Access
Through the pandemic, aligning communications and language access has been a much-needed intersection to address gaps in information delivery. Both the Language Access and Communications workgroups have partnered on multiple initiatives to optimize this relationship and advance the fact that the availability of a message is not the same as the accessibility of acting on it for the benefit of a community.
Looking Ahead
The efforts of the Multicultural Advisory Committee have been driven by community leaders and partnerships that are deeply rooted in equity, justice, and inclusion. Moving forward, we exhort a call to action for all Utahns and system leaders to be aware of the impacts of COVID-19 on underrepresented communities and that racial equity and justice be institutionalized in crisis response perpetually so that aggravation of disparities can be avoided and recovery can be more streamlined.