By: Jason Carrillo, Edited By: Claudia Loayza
Our team at the Utah Division of Multicultural Affairs (MCA) has been passionately dedicated to serving our diverse statewide communities since its inception a decade ago. Our programs center around the pillars of youth leadership, training resources & development, community engagement and policy & research. Our work requires a team effort, but capable leadership dedicated to meticulous coordination and support has always been essential for the division's accomplishments to come into fruition. And since 2019, Director Nubia Peña has proven to be the caring, engaging, and inspiring leader that a state organization like MCA needs to not only be successful, but to consistently grow, pivot, and flourish to better serve an ever-changing Utah.
However, Director Peña's scope isn't limited to our division—in a senior-level leader position of the first of its kind in Utah—she concurrently serves as the Senior Advisor of Equity and Opportunity. This position's primary dedication is to accomplish the incumbent administration's goal to create a more equitable and inclusive Utah for our underrepresented communities, including people of color, women, LGBTQIA+ and underserved communities. As Senior Advisor, Nubia is responsible for elevating concerns to the Governor and Lt. Governor on issues regarding multicultural and historically under-resourced communities, demonstrating the interests of those communities on behalf of the state, and encouraging practical conversations among state leadership to better understand and serve diverse populations. The state needs an unprecedented kind of unity and consistency to reach the goals of the OneUtah Roadmap, and so it is the Senior Advisor's responsibility to build bridges, strengthen relationships, and cultivate dialogue between state agencies and private partners to better coordinate initiatives that expand opportunity and belonging.
Director Peña has traveled across the state, nationally and internationally to help advance this mission. In her engagements, presentations, and a variety of keynotes, she has created a powerful track record of Utah consistently leading in equity work in a way that uplifts our state's strengths, transformative goals, and deep sense of community.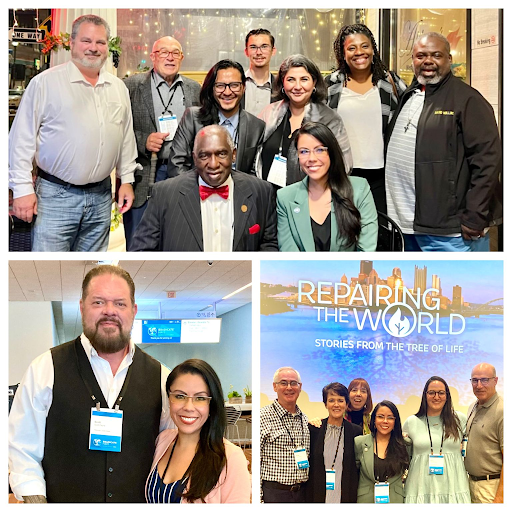 Being an advocate for these needs requires a different approach to leadership, which is why Senior Advisor/Director Peña is deeply committed to the tenets of servant leadership and inclusive leadership, two philosophies which prioritize the growth and well being of people and the communities to which they belong. By putting the needs of a community first, a servant-leader shares power and helps people grow and perform the best they can. Nubia exemplifies her devotion to these principles by not only amplifying MCA and its sister divisions' work, but also through fostering workplaces with a culture of reciprocity and focused conversations with community partners to better understand areas of opportunities.
Senior Advisor and Director Peña believes in the power of leading with both head and heart and creating connections across differences in the ultimate goal to create "One Utah," a "Beloved Utah" that serves everyone who calls this great state their home according to their unique needs, aspirations, and stories. She acknowledges that the work cannot be done in isolation, which is why partnerships are valued and cherished. She also recognizes the longstanding leaders who have been working to open doors long before she took on this role and honors those who came before her, inspiring her own efforts and encouraging her to keep going.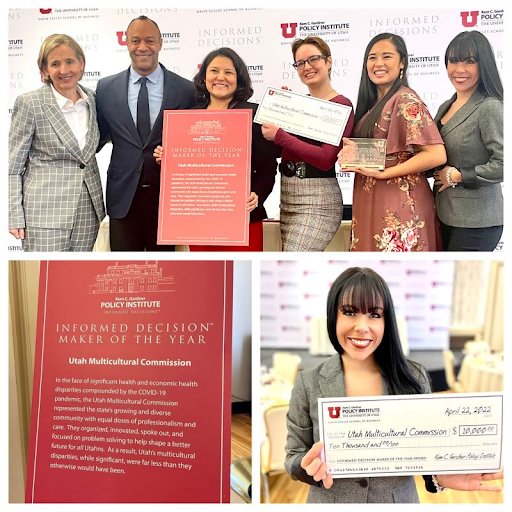 Senior Advisor/Director Peña feels immense privilege and humility for serving the state and does not plan on slowing down any time soon because there is much work left to be done. Thank you for your commitment to this work Nubia! We are always excited to see what you are doing next!
"[My] broad vision for this role is to work in partnership with state leaders and stakeholders to address disparities and expand access to opportunities to underserved and underrepresented communities. It is also to strive through targeted, intentional, and measurable efforts to develop Utah into an inclusive state where people can live, learn, work, thrive, and above all else, know that they belong."

Nubia Peña
Learn more about Senior Advisor and Director Peña's work and Utah's equity and opportunity efforts at multicultural.utah.gov/equity-in-utah.