Across the nation, communities have come together to celebrate National Latinx and Hispanic Heritage Month from September 15th to October 15th, and continuing in that spirit throughout the year. The Latinx experience is one of diverse histories, cultures, foods, languages, and contributions, and is unified under strong values of community, hope, and family. These 30 days are a significant time block in our shared history because it contains the anniversary of independence for many Latin American countries such as Mexico, Chile, Costa Rica, El Salvador, Guatemala, Honduras and Nicaragua. El Día de la Raza, which is October 12, also falls within this period, honoring the indigneous people of Latin-American countries as original stewards of their land and traditions.
At the Utah Division of Multicultural Affairs, we cherish the traditions, joy, hard work, resilience, language, and family stories that make up the Latino and Hispanic community. We join Governor Spencer J. Cox in proclaiming this time as Latino and Hispanic Heritage Month, and in thanking the community for their passion, entrepreneurship, and community-care that characterize so much of their strengths. 
Latino and Hispanic people are integral to the story of Utah as this state was once part of Mexico and continues to be home to just over 490,000 Latino and Hispanic Utahns, making up the second-largest ethnic group at 15% of the population, as revealed by 2020 Census Data compiled by the Kem C. Gardner Institute. 
Other data highlights from the census include the following:
The Latino and Hispanic groups increased the most out of all minority racial and ethnic groups with 134,572 more people within the last decade, or an increase of 38%.
New data shows that Utah's score on the census diversity index rose from 33.6% in 2010 to 40.7% in the decade — another indication of a population becoming more diverse, in line with the national trend.

The index measures the probability that two people chosen at random will be from different race and ethnic groups.

30% of Utahns under 18 identified as a racial or ethnic minority in 2020, an increase from 24% in 2010. The Latino and Hispanic community contribute a significant proportion of this age group at 40.1%, the largest share of any other group, including White or Caucasian. 
Information cited from "First Insights – 2020 Census Race and Hispanic or Latino Origin in Utah" by the Kem C. Gardner Policy Institute.
This is a time to pay tribute to Latino and Hispanic Utahns across our state and the significant impact they've had on building the culture and society we experience today. We asked Latino leaders how they celebrate Latino and Hispanic Heritage, and special traditions that live on in their spaces.
Compartiendo Comida y Historias: Food As a Unifier
"Food brings us back to our place of "origen", reminding us where we are and where we came from. It gives a sense of belonging and being a part of a community!"
Salvador Soberanis, Sobe Eats
Photo Caption: Salvador Soberanis (far right) with his brothers who helped bring the Sobe Eats mission to life!
Eleva tu Voz: Advocacy & Empowerment
"Hispanic Heritage Month is an opportunity to celebrate the diverse and rich history of Latino leaders that have influenced our community, state, and nation to be more inclusive and just. Advocacy and civic engagement is deeply rooted in the legacy of Latino change agents who struggled and fought for our communities to be included and treated with dignity and respect.
I am grateful for the many Latinos that have dedicated their lives to standing in the gap when a need existed and who have deeply influenced my path and empowered me to pursue my calling as a servant leader. I also recognize and acknowledge my ancestors. I come from a line of strong women who have showed me the meaning of compassion and led by example by serving the underserved and loving their communities through action. I pray for our next generation of emerging leaders to look to our rich history of advocates and feel empowered and inspired to get involved so we can collectively work towards creating meaningful and lasting change."
Nubia Peña, Utah Division of Multicultural Affairs
Invirtiendo en un Sueño: Building a Business to Build Community
"Hispanic Heritage Month is an important reminder of the Latino Heritage in the State of Utah. From the first Europeans to explore this region, to the many place names and geographic names we use in everyday life in our State, to the vast numbers of minority run businesses and organizations in the region, our Hispanic and Latino communities have played a significant role in defining Utah.
Starting on September 15, we celebrate the independence of several Latin American countries from Spain. This marks the beginning of a month of celebration for what it means to be Latino in the Americas. Latin Americans have a powerful and unique history in the State of Utah. Is a reminder to recognize the work our Hispanic communities put in to making our society a better, more inclusive, place. I am proud of my South American heritage and I want my daughter, and the sons and daughters of all immigrants, to recognize and understand their heritage and where they came from. Recognizing and honoring Hispanic Heritage Month helps to ensure our legacies will live on."
Silvia Castro, Suazo Business Center
Arte Con Corazón: Art and Creative Connections
"Art helps me celebrate my heritage by continuing to work hard just as my family has done to get here. Being a part of the Hispanic and Latinx community we often find ourselves boxed in and are told what type of art we should create. My culture is a huge inspiration to exist outside of that box and to continue to work harder and uplift our voices every day."
Miriam Gutierrez, Art by Mermacita
Tu Salud Importa: Centering Community Health
"Hispanic Heritage month is an opportunity to reflect on our health and the health of those we love. Take advantage of this unique opportunity to make choices toward living a long, healthy life. My message for Latino families: investing in your health now, pays double dividends in the future! You and your family are worth the investment."
Mauricio Agramont, Midvale Community Building Community Inc.
Photo Caption: Ramona Velasquez Hernandez (right) with Mauricio Agramont (left). Ramona is considered the original community health worker because of her incredible work in the community to educate and connect people to critical health resources. Mauricio honors her work of over 20 years.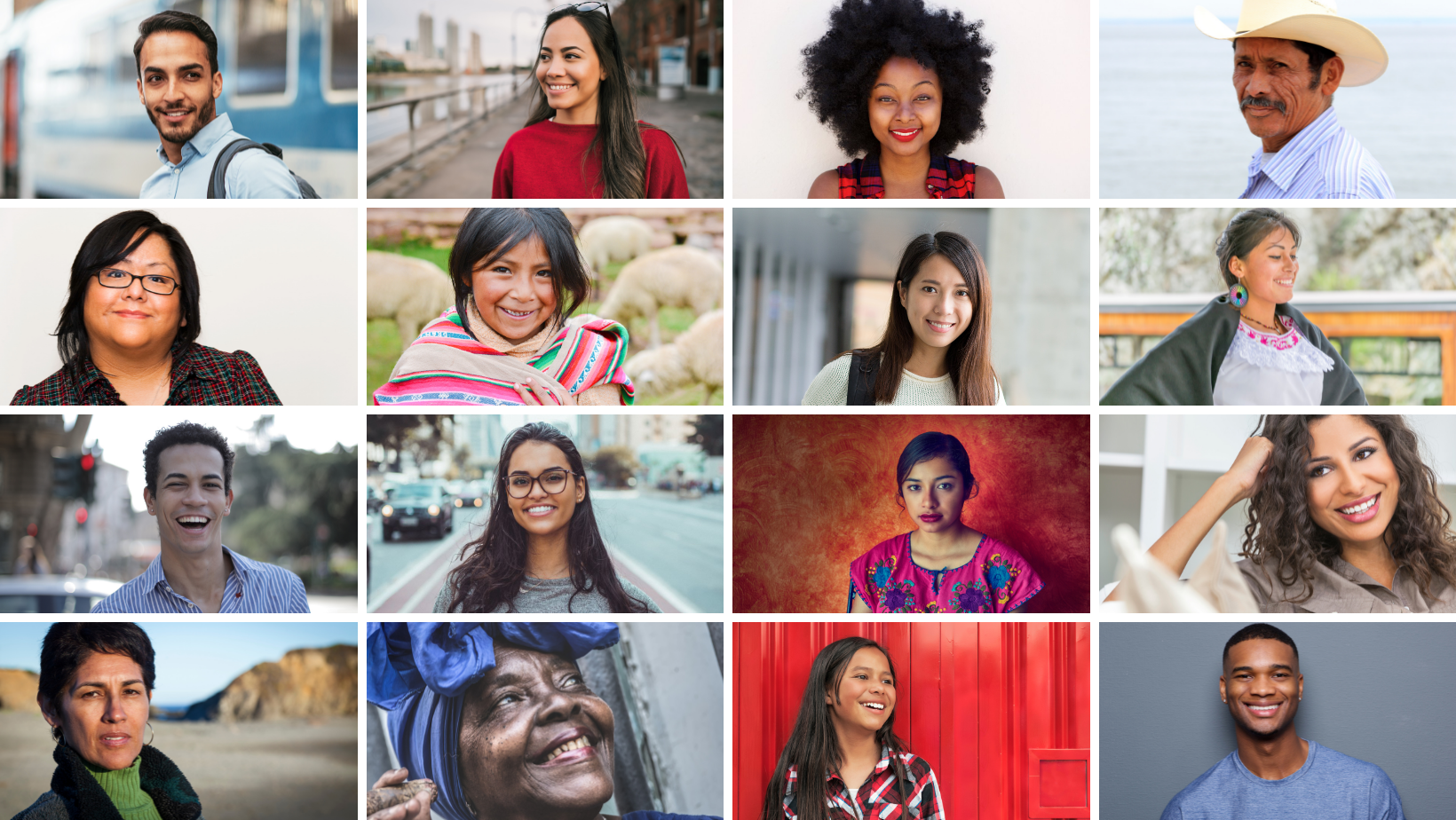 A Celebration of Heritage and Hope
We celebrate the agency of a culturally diverse, vibrant, and growing community who continually seeks moments to strengthen ties and organize.
As we continue to celebrate Latinx and Hispanic Heritage Month, take a moment to review the following events, both virtual and in-person, to find an opportunity in your area!