By: Jason Carrillo, Edited By: MCA Staff
Every fall, Utah, and the United States as a whole, dedicates a month to honoring the contributions and legacy of our national Latinx & Hispanic communities! This diaspora has called Utah home for centuries, therefore being monumental and essential in our state and nation's construction and accomplishments. In celebration of Latinx & Hispanic Heritage Month, the Division of Multicultural Affairs (MCA) hosted an online public conversation featuring esteemed representatives of Utah's own Latinx community: the Moab Valley Multicultural Center's Rhiana Medina, USU STEM student Daniella Rivera, and certified social worker Javier Campos. It's the advocacy, work, and support that community members like our panelists undertake that take us one step closer to building a more equitable Utah—thank you!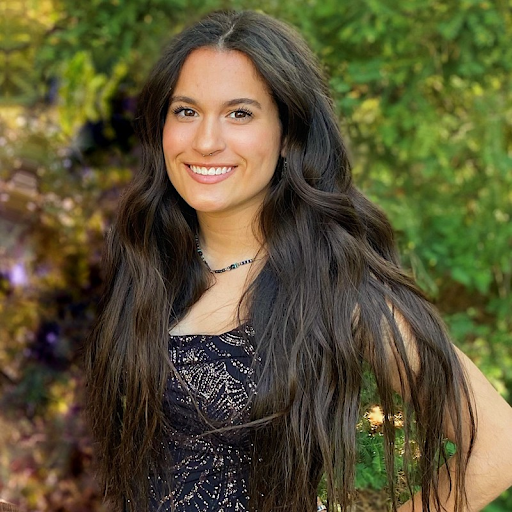 "I think often Latinx communities are put into a box of who we are and who we should be… It is not an accurate representation of who we are individually, where we all come from, the background and upbringings we've had growing up in or not in the US, our cultural values, separate ethnicities, etc. And because of this we have varying perspectives on how to support our separate countries and communities. This is very important in embracing your personal identity and being proud of it—being proud of that diversity and becoming enlightened so you can become an enlightened voice for your community specifically…"
-Daniella Rivera
The Latinx diaspora has a storied history in Utah. Preceding American independence itself, Spanish and Mestizo migrants settled in modern day San Juan County as early as 1609. However, it wasn't until the late 19th century that railway projects connecting the United States and Latin America allowed Latinx populations to migrate north in search of opportunity. Despite prejudicial political and economic marginalization, the diaspora persevered and firmly established their belonging in our state. With values deeply rooted in community and collectivism, the Latinx populace have been at the forefront of Utah's labor, civil rights, and outreach movements—a trend that isn't stopping anytime soon!
"You can't just put labels on people… Sometimes I want to identify as a cisgender, heterosexal, Latino male, sometimes I want to identify as Hispanic— however that brings some trauma as it reminds me of colonization—so sometimes I just identify as multiracial. The beauty is that I can choose, I refuse to let somebody else choose for me…"
– Javier Campos
The Latinx community is the largest ethnic group in Utah, consisting of 15.1% of the population, which gives our state the fastest growing Latinx-Hispanic population in the western United States. But like other multicultural groups, with a population of over 700 million between North and South America, by no means are Latines a monolith. While a Mexican-American and Brazilian-American may find plenty in common, vastly different histories, ancestries, cuisines, languages, and customs are represented within the term 'Latino/a/e", a diversity that is often forgotten with such a generalizing word. Along with varying deep African and Indigenous roots, these factors complicate the effectiveness of the term Latinx or Hispanic when describing someone of Latin American heritage. It is impossible to find a universally accepted alternative to describe such an impactful mosaic of people, so being mindful and eager to learn of these niches in diversity is an important step in creating comfortable spaces and challenging harmful stereotypes.
"I had the pleasure of sitting down with the recently elected mayor in our city, and I got to have a conversation about multicultural populations living here… There's this huge mosaic and collection of voices, stories, and experiences—and we all need spaces to share those and contribute to finding what's the best way to represent people or communicate with them… People who have the privilege to work with our communities and be invited into official spaces to be honest and vulnerable with those conversations can motivate elected officials to intentionally do that in a way where they're making space at that table…"
– Rhiana Medina
Latinidad spans across race, nationality, language, and experiences, which is why the conversation and celebration of our Latinx-Hispanic communities aren't over yet! On Monday, October 24th at 5 PM, the Utah Governor's Office and the Utah Division of Multicultural Affairs will be hosting a Latino Town Hall with Gov. Spencer J. Cox to better understand the needs and priorities of the Latino community. We hope you will join us!