Every May, the state of Utah, and the United States as a whole, dedicates a month to honor the accomplishments and sacrifices of our Asian American and Pacific Islander communities! For decades these groups have been essential in guaranteeing the success of our state, and their place here will only grow in influence and importance in the coming years.
With that said, there is something significant to unpack with Asian American and Pacific Islander (AAPI) Heritage Month—the name itself. Asia and the Pacific Islands are incredibly diverse and expansive regions on their own, so to have these two already large umbrella terms share a single heritage month may not fully capture the wide diversity and histories found within these groups. Hundreds of millions of people along with hundreds of ethnic groups, cultures, and histories are given the same label of Pacific Islander and Asian as a result. In a step to challenge this mass generalization, the Utah Division of Multicultural Affairs chose to premiere two installments of its Mosaic Narrative Series for this month, featuring several community leaders from these celebrated diasporas.
The Pacific Islander Diaspora
In the first of our May webinars, our Pacific Islander community was represented by Lisia Satini of the Utah Pacific Islander Health Coalition, Susan Alik of United Micronesian Women, and Veanna Pau'u of the Utah Pacific Islander Civic Engagement Coalition. We thank these esteemed individuals for providing insight on the sheer amount of diversity across the Pacific Islands.
Pacific Islanders originally arrived in Utah in the 1880s, before statehood itself. This first group of settlers were Native Hawaiians, who established the town of Iosepa deep in the Skull Valley region of Tooele County. Although forced to adjust to a new cold-desert climate and lifestyle, having little money after the tolling journey from Hawaii, and facing racial prejudice and discrimination—the Iosepa community members thrived. This story would be repeated in the 1980s and 1990s when a new wave of Pacific Islander communities made their way to Utah. These diverse groups quickly made their presence, place, and essential roles in the state known, and their impacts have been profound and exponential.
But as our community leaders made clear, Pacific Islanders are not a monolith. It is an incredibly broad term that is primarily used in the United States. The islands of the Pacific consist of evergreen forests, flowering mountains, and dry-flat atolls—and physical geography has a major influence on cuisine and culture. As our panelists pointed out, these differences can manifest in linguistic nuances and socio-political hierarchies as well, which is why a Tongan joke may not resonate with someone from Samoa.
However, it's possible to recognize diversity and acknowledge cultural ties within one diaspora. Collectivism, gratitude, and cultural preservation are elements that unify Pacific Islander communities. Facing the similar obstacles of trying to stay in touch with family in the Pacific, passing on cultural values and languages to the next generation, and battling dehumanizing stereotypes and athletic expectations are common challenges for these groups. Discriminatory regulations—like the recently overturned banning of leis at a Utah high school graduation—limit cultural customs and the communal aspect of creating a lei to celebrate an individual's achievement as an accomplishment for the whole family. Despite these barriers, Utah's Pacific Islander community has proven to thrive due to both their diversity and shared experiences.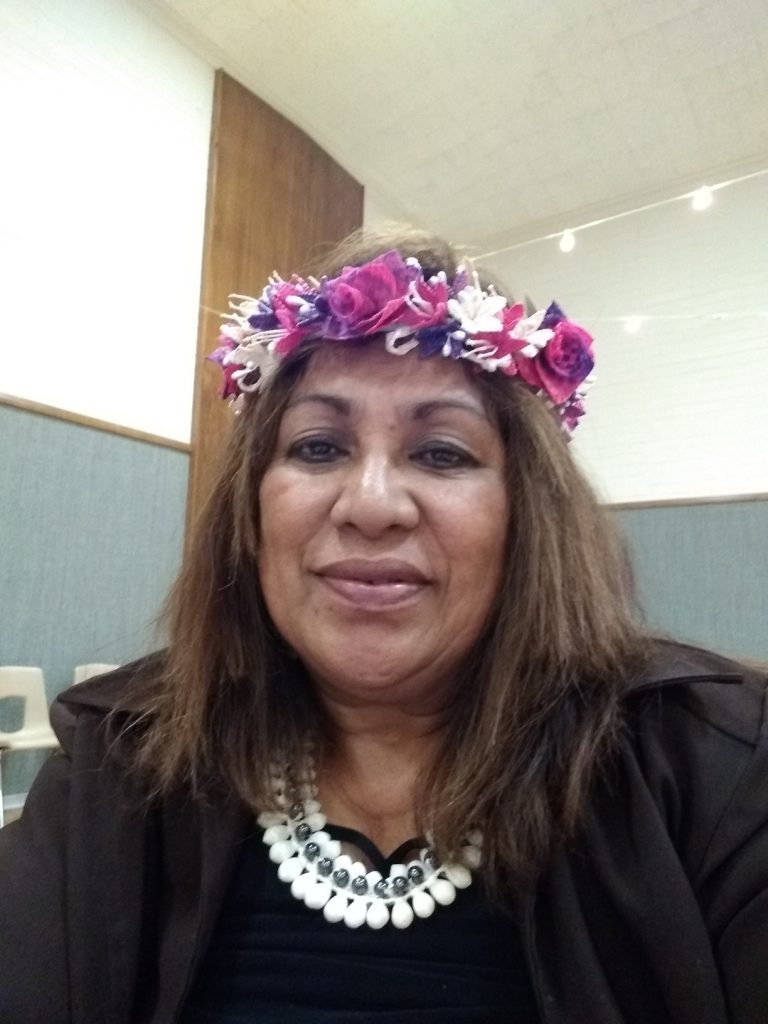 Susan Alik, United Micronesian Woman
"Learning and understanding diversity in cultures should begin at a personal level, and that should start with communication. From there, exchanging and experiencing perspectives, asking questions, and hearing experiences that [Pacific Islanders] went through—for example: discriminations they were faced with. Respect and support can come by acknowledging through invitation or conversation… We need to engage with one another to become part of decision making in a community. It's very important that we, our opinions, and our thoughts be heard."
The Asian Diaspora
Asian American panelists Dr. Kelly Asao of Westminster College and the Salt Lake Japanese American Citizens League (JACL), Emilio Camu of the OCA Asian Pacific Islander American Advocates Utah, and Aarati Ghimire of Samsara Counseling closed off AAPI Heritage Month with a public conversation on the Asian diaspora. We cannot thank and honor these individuals enough for sharing their time and cultural experiences with the statewide community.
Asian communities also began migrating to Utah prior to statehood, and the state's success could not have been possible without them. Migration was spurred by the construction of the transcontinental railroad, and American corporations heavily relied on Filipino, Chinese, and Japanese labor to accomplish the task. If it weren't for the Asian communities' major contributions to building national infrastructure, Utah may not be as prosperous as it is today. 
While Asian Americans have thrived and continue to prove necessary to Utah's accomplishments, there are issues in lumping the wildly distinct cultures and ethnicities of South, Southeast and East Asians together. Our fascinating panelists spoke on this issue. The umbrella term 'Asian American' was created in the 1960s by students at UC Berkeley to serve as a political, pan-ethnic identity for individuals of Asian descent. The label, however, can reduce the cultures and peoples of the world's most physically and linguistically diverse continent into one incredibly static term.
This generalization can also be especially damaging since some Asian Americans face higher levels of oppression than others. The socio-economic status between communities range drastically, and generalizing the myriad of ethnicities and cultures into one broad term can distract where aid should go. Overlooking the diversity also perpetuates stereotypes, since the term Asian American casually makes invisible the overwhelming amount of customs found across the diaspora. Honoring true diversity in the Asian diaspora can increase help where it's needed and promote strengths within communities.
Emilio Manuel Camu, OCA Asian Pacific Islander Advocates – Utah
"The term (Asian American) was created in the 60s to unite our people on a political front as communities, and so it pays homage to that history. But it's outdated now. Second, third, fourth generation Asian Americans, Asians, or new immigrants living in the U.S. are not using 'Asian American' as a cultural identity. Because we're one of the most diverse ethnic groups lumped under this one term. Asia has more than one hundred different languages, a hundred different ethnicities, and different cultural protocols. It's a complicated history to come to terms with, but there was intent in its original iteration…"
What Should We Say Then?
The complexities surrounding the terms Asian American and Pacific Islander are obviously plenty, but if that's the case why don't we use an alternative? The simple truth is that a widely accepted, more inclusive, term doesn't exist yet. And it doesn't necessarily have to.
Umbrella terms may have been useful at their conception for rallying various communities, but being reduced to just a single broad term can become an erasure of identity, culture, and a perpetuant of harmful stereotypes. Like most multicultural groups in Utah, the Asian American and Pacific Islander communities, and all of their nuances, are projected to grow significantly these next ten years. Learning to expect that grand diasporas are diverse can better prepare one to recognize and respectfully try to learn the origins of individuals. That effort to understand and express support will go a long way in helping communities feel more comfortable and welcome in Utah.
Jenny Hor, Utah Division of Multicultural Affairs
"In recognizing the storied and complex histories of the Asian American experience, I honor the ways in which the Asian diaspora preserves their sense of self. I choose to identify as Khmer American and Asian American to honor my family's history as refugees and to be part of the collective to continue creating agency for the next generation of advocates."
To better understand the magnitude of multiculturalism our Asian American and Pacific Islander communities carry, watch the webinar recordings on our YouTube Channel!
Watch our esteemed Pacific Islander community leaders converse here!
And do the same for our amazing Asian American panelists here!
Additional Resources