Hate against Asian American and Pacific Islander communities has risen during the COVID-19 pandemic, fueled by xenophobic rage and misinformation. The murder of six Asian women in Atlanta, Georgia and other violent attacks have left Asian communities in mourning and magnified the need for more optimal hate-crime reporting processes, specifically in Utah. At 1.6% of Utah's population, Pacific Islanders have experienced twice more COVID-19 deaths and a case rate 1.4 times higher than the overall statewide rate (Utah Pacific Islander Health Coalition). All of these statistics underscore the growing need for unity against hate, but more important is moving beyond allyship to challenge existing conditions and make sure these events are followed by systemic change.
Recently, the Utah State Legislature signed a concurrent resolution recognizing the importance of Utah's Asian American and Pacific Islander community and condemning anti-Asian attacks. The resolution, sponsored by Senator Jani Iwamoto and Representative Karen Kwan, urged education & civility to combat further violence. 
Senator Iwamoto, a member of the Japanese community and prominent elected official since 2014, shares, "I was honored to sponsor Concurrent Resolution Honoring Asian American and Pacific Islander Communities which made visible the 60 plus ethnic communities, with 100 different languages encompassed in this fastest-growing population in our nation and our state." She emphasized that the key message of this resolution is so "that we see and know our diverse peoples and communities; acknowledge the cultural and economic contributions to Utah; that we stand in solidarity against acts of anti-Asian hate; and that we encourage education and empathy to combat anti-Asian hate."
Representative Karen Kwan, descendant of one of Utah's Chinese railroad workers and president of the Utah Chinese Railroad Workers Descendants Association, expressed, "It is my hope that the resolution I co-sponsored with Senator Jani Iwamoto will encourage all Utahns to recognize and to appreciate the many ways our Asian American and Pacific Islander communities make Utah a wonderful place to live." She acknowledged that "Utah's AAPI communities are diverse, are growing, and enrich our everyday lives, no matter where you are in the state. Despite recent acts of anti-Asian hate, I want all Utahns to unite around our common values and shared goals. This resolution aims to bring us together."
In the face of such needs, the Utah Division of Multicultural Affairs has compiled a few things that Utahns can do to support AAPI communities across different sectors. AAPI leaders also weigh in on the importance of combining efforts to support communities through trust-building and how this goes hand in hand with supporting all who are impacted by unjust systems.
What Companies Can Do
Consider supporting AAPI businesses and organizations through financial or community partnerships.
Recognize that AAPI representation at all company levels is important.
Create company-wide Equity Statements that create shared goals relating to creating anti-racist workplace environments.
Host conversations and trainings to build understanding around the AAPI experience so that employees can collectively reduce the harm that comes from stereotypes, microaggressions and blatant racism.
More insight can be found by reading Neelam Chand's most recent article in Utah Business about how companies can stand against AAPI hate.
"Everyone has a role in denouncing anti-Asian hate. Hate crimes are not a new concept and we must address the root causes of the problem. Businesses need to stand in solidarity with their employees and customers to speak against injustices and more importantly lead by example by creating environments in their businesses and in communities where everyone is welcome and feel that they belong."
— Zee Min Xiao (EDC Utah & Utah's COVID-19 Multicultural Advisory Committee)
What Educators & Schools Can Do
Celebrate Asian and Pacific Islander cultures through books and lessons that highlight the experiences of these communities.
Consider hosting AAPI heritage events during the school year for students and families of these groups to feel affirmed and for the school as a whole to come together and learn about prominent AAPI leaders in your community.
Engage with AAPI educators, administrators, and parents/guardians to better understand what is needed to create a safe and thriving learning environment for AAPI students.
Disaggregate data within K-12 and higher education settings to ensure students have equitable access to resources.
Learn more about how educators across the country are mobilizing in support of AAPI students and families by reading this recent article from StudentVoice.
"The story of America is rich with the accomplishments and contributions of the AAPI community; unfortunately, that excellence is not recognized or taught in our schools. Our community does not suffer from a lack of accomplishment, just a lack of acknowledgment. So, please, SEE US and CELEBRATE US in your classrooms!"
— John Arthur (2021 Utah Teacher of the Year)
---
What Law Enforcement Can Do
Establish cross-agency initiatives to address anti-Asian violence.
Operationalize and improve statewide hate-crime reporting processes.
Understand the impacts of police presence in certain community spaces that may intimidate rather than build a sense of protection.
Invest in and partner with local organizations that are dedicated to community-based violence prevention programs that are trauma-informed and based in peer-mentoring.
Bloomberg CityLab recently reviewed some nationwide efforts that law enforcement and AAPI community partners are engaged in combating hate crimes and violence.
"The most powerful thing a police officer could do is get to know us, the AAPI community. Some might look at us and automatically assume we are a problem. Look beyond the stereotype and get to know us as people."
— Darin Mano, Salt Lake City Councilmember
---
What Healthcare Systems Can Do
Translate and interpret information in many AAPI languages to ensure proper care is given.
Disaggregate data among AAPI communities to provide a complete overview of the health disparities that exist.
Provide mental and behavioral health services that are responsive to cultural experiences.
Invest in community health workers that relate to, are trusted by, and belong to AAPI communities to address health education and care access at the grassroot level.
Centering young, emerging AAPI healthcare workers and their experiences, can also bring about effective change. Learn more about how medicine and healthcare systems can actively listen to frontline needs.
"Healthcare systems and organizations can do more to combat API hate by diversifying their staff from top to bottom who can contribute to the development of their policies and procedures, as well as provide education on best practices in serving underserved communities…We need to remember why we serve, who we serve and how we serve. And it all should be the same no matter what race, color or gender you are."
— Oreta Tupola, Community Health Worker
---
What Non-Profits Can Do
Partner with AAPI organizations to determine where support is needed within the local community.
Engage in fundraising opportunities to support AAPI groups.
Expand board membership to include members of the AAPI community and specifically those who are not traditionally represented.
Assess grant application processes to remove barriers that inhibit participation from AAPI communities and other underrepresented groups.
A leading non-profit, #StopAAPI Hate, models how organizations can engage authentically to build trust with communities and co-create resources and solutions.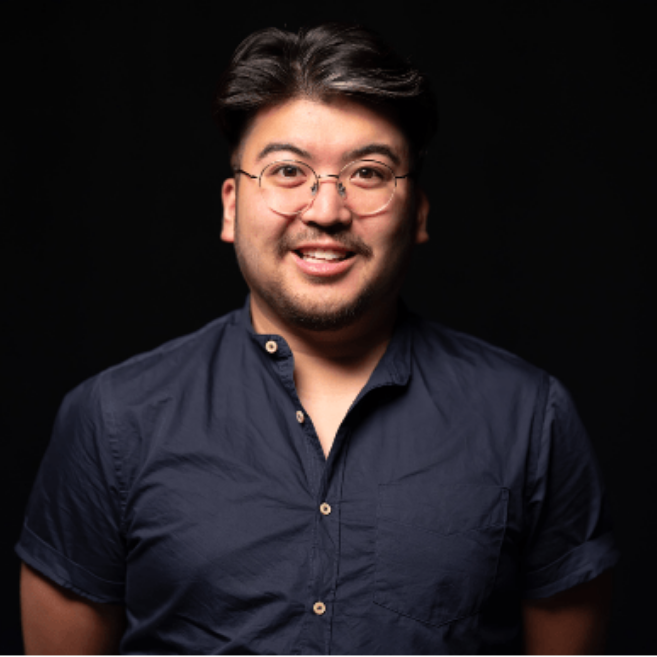 "Our community organizations and nonprofits need to question themselves: how do Asians and Pacific Islanders exist in our organization? We need to stop erasing Asians and Pacific Islanders and their leadership, skills, and contributions; instead, we must acknowledge, address, and uplift Asian and Pacific Islander people to be at the forefront—in key decision-making roles. We need to resist the urge to only invite Pacific Islanders and Asians when we need food or entertainment and rather recognize our communities for the wisdom and knowledge they maintain."
— Emilio Manuel Camu (OCA Asian Pacific Islander American Advocates: Utah Chapter)
---
What YOU Can Do
Change requires systemic-level dedication, but it is fueled by individual commitment and our ability to truly see each other in dignified ways. This allows for a transition from awareness to action. Grace Lee Boggs, a Chinese-American author and social activist, once said, "Movements are born of critical connections." We encourage all Utahns to show solidarity with AAPI communities and confront systemic gaps in order to stop hate and foster connections that build healing and community.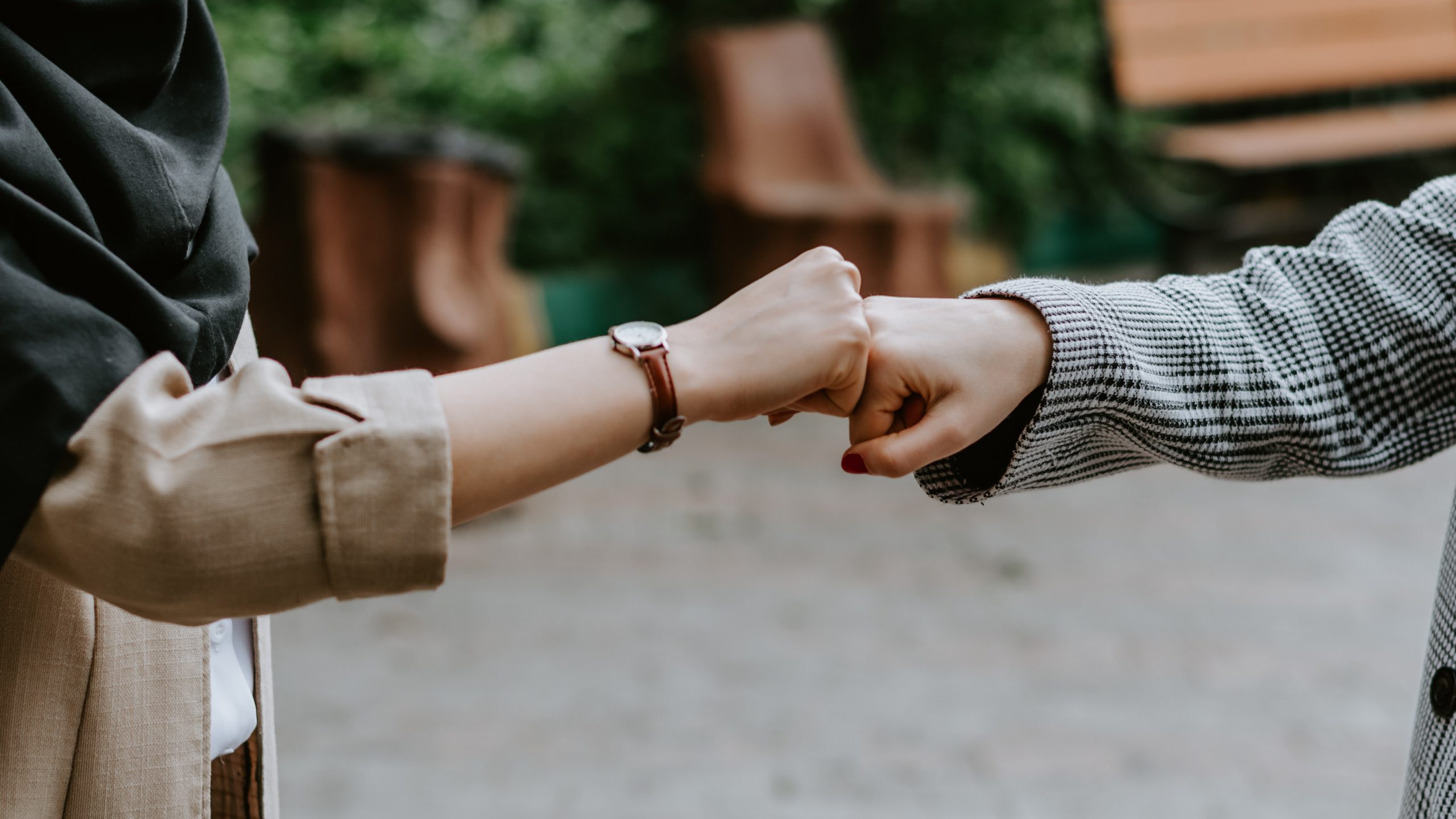 Movements are born of critical connections.
— Grace Lee Boggs (1915-2015)
---