Written by: Claudia Loayza Pictures by: Maegan Castleton
The Utah Division of Multicultural Affairs is on the road visiting our grantees across rural Utah! These organizations have helped us better understand the needs of our growing and increasingly diverse communities. We have been on a captivating journey of inspiration, connection and learning through our time in Logan and Moab, but we're not done. We hope to visit more of our impactful partner organizations and we are committed to reaching every corner of our great state. 
Images: Group Photo taken at The Family Place.
In Logan and Moab, we spent a significant amount of time discussing local needs, challenges and opportunities with leaders and organizations that are at the frontlines of serving diverse communities. It was clear that our programs like the Multicultural Rural Mental Health Grant, made possible by the Cambia Health Foundation and the Utah Office of Substance Use & Mental Health, invested in dire needs across rural Utah, but the stories of housing and food insecurity and struggling graduation and youth retention rates are telling of many underserved communities.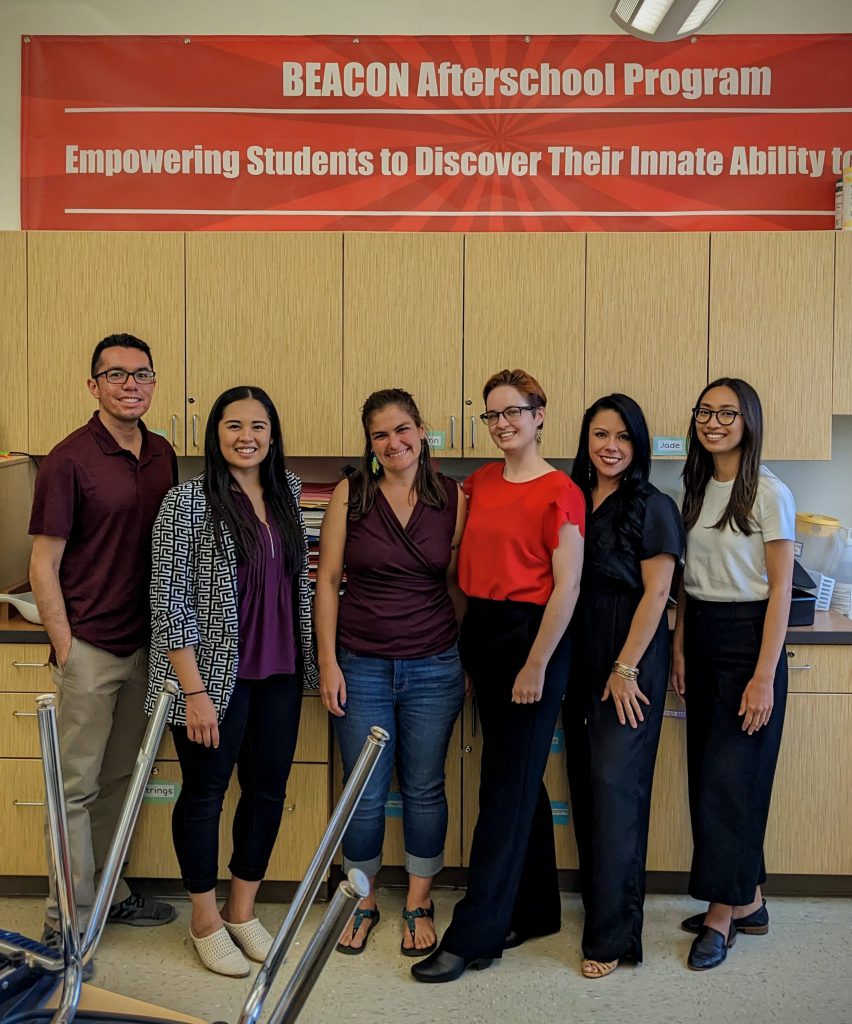 Images: Two group photos taken at the Beacon Afterschool Program, and Seekhaven
Sitting down and speaking with leaders face-to-face, allowed our team to truly grasp the power of trust-based grantmaking as well. Our grant programs are committed to supporting local efforts to close achievement and resource gaps around mental health, social services, and local leadership capacity. Since the inception of our grant program, we have provided close to $5.8 million to community-based organizations across the state and we saw first hand the lives that have been touched and made better through these investments. These organizations have a passion to serve and exemplify our One Utah spirit.
Change often happens one person at a time. The Moab Valley Multicultural Center, led by Rhiana Medina, has been serving the Moab area for over 20 years and invests in arts education, youth engagement, housing and homelessness support, and much more. From their annual Dia de los Muertos event that brings the small Moab community together to their Amiguitos Youth Group that provides critical after-school support, their presence in the community has sparked partnerships in the most creative ways.
Images: Group photo taken at USU Logan, Utah
"The Multicultural Rural Mental Health Grant made a huge difference in my organization's ability to remove barriers in accessibility to mental health services. Several clients received services for the first time while others were able to make choices for their mental health that wasn't restricted by insurance or cost. My organization was also able to work more closely with mental health providers and become more informed about their services and modalities, making us a more effective resource center. " 
Rhiana Medina, Moab Valley Multicultural Center