---
Our Mission is to Serve the People of Utah and Involve All Sectors—Public and Private—in a Conscious Effort to Promote Diversity, Equity and Human Rights.
---
About the Martin Luther King Jr. Human Rights Commission
Governor Norm Bangerter signed an executive order on July 1, 1991 establishing the Martin Luther King Jr. Human Rights (MLK) Commission. Governor Gary R. Herbert reissued the executive order on August 28, 2013 and the Utah State Legislature codified the commission into state statute during the 2019 session.
The commission promotes Dr. Martin Luther King, Jr. Day by:
Encouraging appropriate ceremonies and activities commemorating the federal and state holiday which occurs on the third Monday of January each year.
Providing advice and assistance to governments and private organizations on the observance of the holiday.
Coordinating efforts with individuals of diverse backgrounds and with private organizations on the observance of the holiday.
Partnering with public education to assist schools in promoting appropriate events to honor human rights and the holiday.
---
The commission represents a cross-section of civic leaders from the private, public and nonprofit sectors. A vital part of the commission's purpose and vision is to bring Dr. King's message of nonviolent social action to all citizens of Utah. If you feel driven by this mission, apply and submit your resume at boards.governor.utah.gov.
---
---
---
---
 "Being a commissioner is an opportunity to fulfill a calling to serve and have an impact on the lives of Utahns across the state. It is a way to lend a voice to the voiceless in our underserved communities and partner with many organizations in their line of work. Consider applying for the commission and leave your footprint by helping to improve equity, diversity and inclusion for all."
---
The commission is committed to providing King Conversation Series to communities in Utah, which reflect on Dr. King's legacy of service and its meaning in today's world. Past topics included Juneteenth, LGBT equality, and women and girls in education among others.
As a commission, the hope is these conversations provide an opportunity for people to come together for thoughtful discussion and dialogue, even if they don't share each other's values or experiences. The ultimate goal is that each conversation will celebrate and explore service and civil rights as a jumping-off point to explore the personal and social importance of public service and civic engagement.
---
---
Many Stories, One Utah: Utah Martin Luther King Jr. License Plate
In honoring Dr. King's legacy, the Utah Martin Luther King Jr. Human Rights Commission hosted an art contest for the official state decal of the Dr. Martin Luther King Jr. license plate. With an accompanying slogan of "Many Stories, One Utah," the selected artwork promotes diversity, equity and human rights and was designed by Eleanor Smith, a former student at Timpview High School and upcoming freshman at Brigham Young University. 
Show your support and order the new Utah Martin Luther King Jr. License plate now available at Utah DMVs. All you need to get started is your current license plate number and the last four digits of your VIN (Vehicle Identification Number). Then, follow the simple steps below to get your special group plate mailed right to your door.
---
Bridget Shears, Chair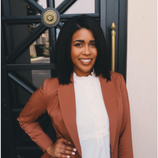 Aanjel Clayton, Vice Chair
Illens Dort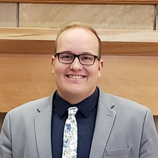 Michael J. Nixon