---
Our Mission is to Promote an Inclusive Climate for Utah's Multicultural Communities.
Our Vision is to Be a Model State by Ensuring Opportunity Building Resources and Services to all Utahns.
---
About the Utah Division Of Multicultural Affairs
---
The Multicultural Affairs Office was created by executive order in January 2012. During the 2019 legislative session, a housekeeping bill codified the Office thereby renaming and structuring it as the Utah Division of Multicultural Affairs under the Utah Department of Cultural and Community Engagement, and solidifying its integral role in state law. The Division recognizes the importance of developing relationships with the many different communities throughout Utah in order to achieve its important mission.
---
---
Read The Governor's Executive Order
---
---
The Utah Division of Multicultural Affairs is invested in promoting greater understanding of connection, opportunity building, and access so that we can support diverse populations that meaningfully impact Utah's educational system, growing workforce, economy, and quality of life.
Our vision for impact across Utah has translated into three foundational pillars: Youth Leadership, Training Resources and Professional Development, and Community Engagement.
The strategic model was influenced by our increasingly diverse and changing demographics in Utah. This has led us to intentionally focus on empowering emerging leaders and underrepresented communities to support a vibrant and thriving Utah for all.
Through dynamic partnerships that are committed to cultivating communities that celebrate diversity, we believe we can all do our part to ensure people feel like they belong and this is their home—a place to invest in.
---
Build awareness of pathways to higher education and empower emerging leaders to see themselves in spaces of achievement.
Training Resources & Development
---
Develop capacity building resources to promote an inclusive and welcoming climate in Utah across sectors.
---
Collaborate on initiatives that address the needs of and celebrate historically resilient communities.
Nubia Peña
---
---
---
---
Nubia Peña is the Director for the Utah Division of Multicultural Affairs where their mission is to promote an inclusive climate for Utah's growing diverse community through training, outreach and youth leadership development.
She is a national training consultant dedicated to bringing awareness to intersections of trauma and the School-to- Prison Pipeline, an epidemic that targets our most vulnerable youth by streamlining them into the juvenile justice system.
She received her Juris Doctorate from the University of Utah S.J. Quinney College of Law in May 2016. During that year, she was selected as one of 25 law students in the nation to be recognized and highlighted for her social justice activism in the National Jurist, a leading news source in legal education. Due to Director Peña's longstanding commitment to youth rights, empowerment, and leadership development, she was selected as the recipient of the National Juvenile Justice Network 2019 Emerging Leader Award.
In addition, Director Peña is certified by the National Juvenile Defender Center as a Juvenile Training Immersion Program facilitator. She has actively sought to bring awareness to issues of violence and harm through her personal faith-based and professional endeavors.
---
---
---
---
Planning Policy & Engagement Coordinator
---
Claudia Loayza is passionate about the intersections of opportunity, place, and community connections. City planning and community engagement is how she expresses this passion and she believes that the state of a community depends on how accessible it is for people to work, play, navigate, and thrive in their environments.
She graduated from Brigham Young University in 2019 with a Bachelor of Science where she studied the crosses between urban design and public health. In 2022, she graduated from the University of Utah's Masters in City and Metropolitan Planning program to better address gaps in city planning, policy, and engagement from a systemic approach. In 2021, she was named a Utah Business 20 in Their 20s honoree for her work in state government to push the boundaries of engagement and meeting people where they are. In her role as Planning Policy & Community Engagement Coordinator, she encourages trust-building, reciprocity, and collaboration between state organizations and the communities they serve through trainings, consultations, research, and more.
Preferred Pronouns: she, her, hers, ella
Hablo español.
MAEGAN CASTLETON
---
---
---
Graphic Lead & Program Specialist
---
Maegan Castleton is a University of Utah graduate with a deep passion for social justice and art. She studied Film and Media Arts with an Animation Emphasis, which builds on her love for stories. Maegan hopes to blend her interest in the creative field with the drive to help others in marginalized communities.

Maegan used to be a Residential Advisor at her university where she learned the importance of community, education, and civic engagement. Maegan aspires to help the LGBTQIA+ community that she is a part of with these important pillars of life, and wants every individual to feel that their voice is heard no matter the identity.

Preferred Pronouns: she, her, hers
Miguel Trujillo
---
---
---
Training & Research Coordinator
---
Miguel is a Licensed Clinical Social Worker and PhD candidate at the University of Denver. His research focuses on developing greater equity for our BIPOC students in both our K-12 school systems and in higher education. He has worked both with and within our education systems as a former employee at the University of Utah, community partner with Salt Lake School District, and school social worker for Granite school district. As a practicing clinician, he also desires to transform our education system into one that better supports the mental health needs of students through changes in policy and practice.
Preferred pronouns: He/Him/His
---
---
---
---
Lydia Brooks is a third-year undergraduate student at the University of Utah studying Political Science and Criminology. Through living abroad in South East Asia for seventeen years with her parents who worked in humanitarian services, Lydia developed a passion for creating cultures of empathy and inclusivity. With this passion, Lydia seeks to serve her community by advocating for underserved populations through her work in research and policy. Lydia aspires to see cultural representation and marginalized communities thrive here in Utah. Lydia is primarily focused on serving the youth in Utah, with a heart for youth leadership and system-involved youth. Lydia is honored to be a Fellow of the Utah Division of Multicultural Affairs, and is inspired by the dedication, drive, and expertise of the staff who have supported her in her goal of using research and policy to foster a culture in Utah that is centralized on empathy and serving underserved communities.
---
---
---
---
Raised in the Salt Lake Valley by a Central American-born family, Jason Carrillo is a recent graduate of the University of Utah—gaining a BA in history and working on a minor in plant sciences. Jason has been motivated by his heritage to become better educated on the experience of marginalized groups across the Americas. Being the son of Central American immigrants has also pushed him to explore the niches within diversity, and he hopes to serve his community using his passion for history through researching and telling its untold, forgotten, and suppressed stories. He aspires to improve his skills by continuing his education and platforming marginalized experiences where he can.
---
---
---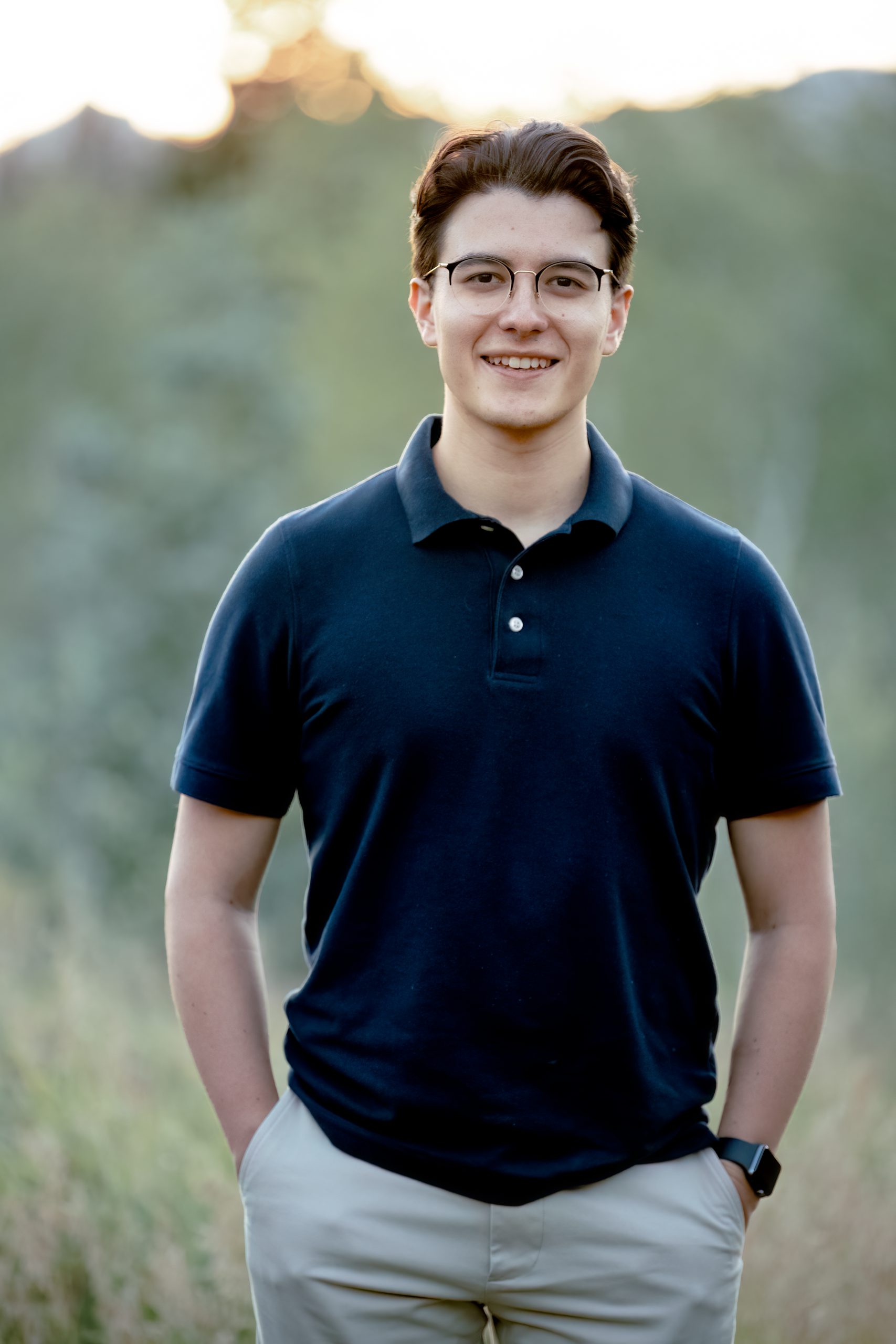 ---
Nayra Green is a second year at the University of Utah studying Political Science and Middle Eastern Studies. Growing up biracial in Utah has made her passionate about amplifying the voices of marginalized people and working to create spaces for intersectional identities to flourish. Her past work with Salt Lake Peer Court has motivated her to focus specifically on transformative justice practices to create equity and accountability for students of color. Through working with the MCA she hopes to provide a platform for emerging youth leaders from marginalized backgrounds to share their experiences and make change in the state.
---
---
---
---
Rosine Nibishaka is currently a sophomore attending the University of Utah, she is majoring in sociology and pursuing a minor in human development and family studies. She is attending the University of Utah on a full ride from the Utah Jazz. After she receives her Bachelors of Science, she plans on attending Law School.
Rosine was born in Lusaka, Zambia. Her family is from Rwanda. She came to the United States at the age of 3. She believes in the power of a community, she hopes that she can only give back to her community what they have given her.
Rosine hopes that her career in Law will help her fight for minority communities, confront systematic racism and make the necessary changes for equity. During her free time, she enjoys writing poetry, dancing, and photography.